MATURE REFRACTORY SOLUTIONS
FOR THE CERAMICS INDUSTRY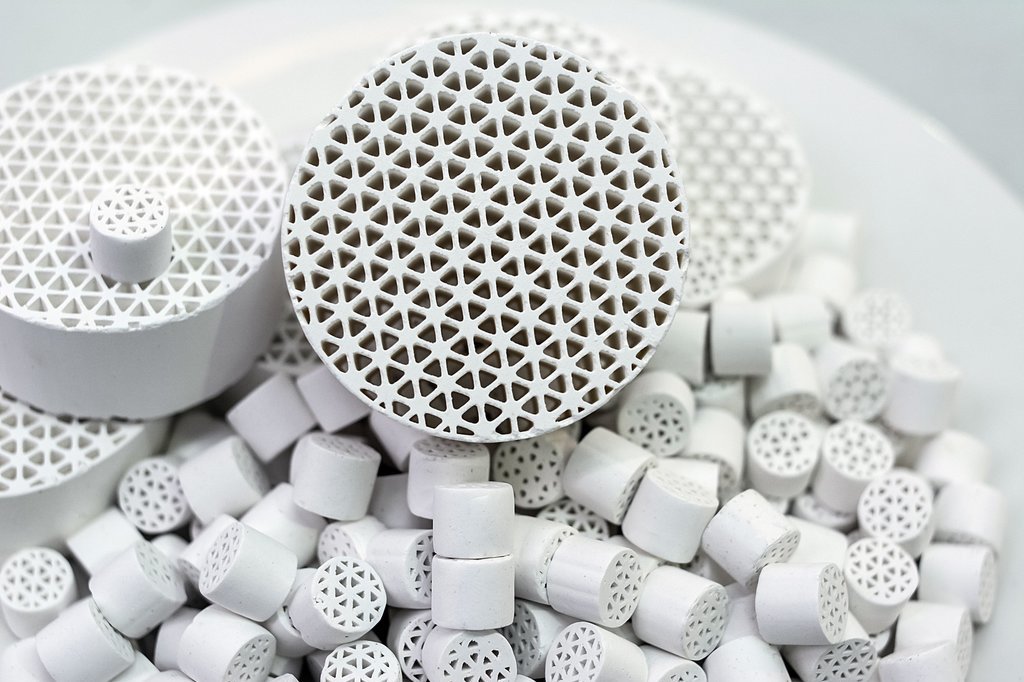 A solidly built ceramics furnace lining is characterized by professional material selection, solid construction, high-quality lining and efficient project management.
Your benefits:
• Expert knowledge and highest refractory quality
• Full-range supplier for the ceramics industry
• Comprehensive consulting expertise and worldwide project management for industrial furnace projects
CONSULTING
With expertise and many years of real-world experience, our project managers ensure the execution and coordination of industry furnace projects all over the world. Thus, RATH customers can count on a reliable partner for refractory systems with a comprehensive service portfolio.
ENGINEERING
The basis of every lining concept is the heat transfer, which will determine the optimum wall construction. Here, extensive knowledge of thermal and corrosive loads is essential. To this end, we use modern heat transfer calculation programs and software systems for the calculation of thermodynamic equilibria and phase diagrams.
MATERIAL DELIVERY
RATH materials are made to order for customers and delivered directly to the construction site by experienced shipping companies according to agreement. No matter where in the world the construction site is, our logistics experts ensure reliable and punctual delivery.
ASSEMBLY
Refractory linings for ceramic furnaces require expert installation during pre-assembly or on site, respectively. Our highly trained assembly staff ensure reliable installation and attach particular importance to high safety standards.
MAINTENANCE AND REPAIR
We monitor the performance of refractory linings and provide the necessary maintenance to ensure safe and reliable operation of the equipment. We also offer ongoing and predictive maintenance and repair.
Your perfect solution
APPLICATIONS
SOLVING COMPLEX REQUIREMENTS IS OUR SPECIALTY
We match the refractory lining to the furnace design. Customized planning and production make this possible. Each part is pre-engineered in the CAD system and checked for precise fit, so everything runs smoothly on the construction site.
This is how RATH COVERS THE COMPLETE RANGE OF CERAMICS FURNACE SYSTEMS.