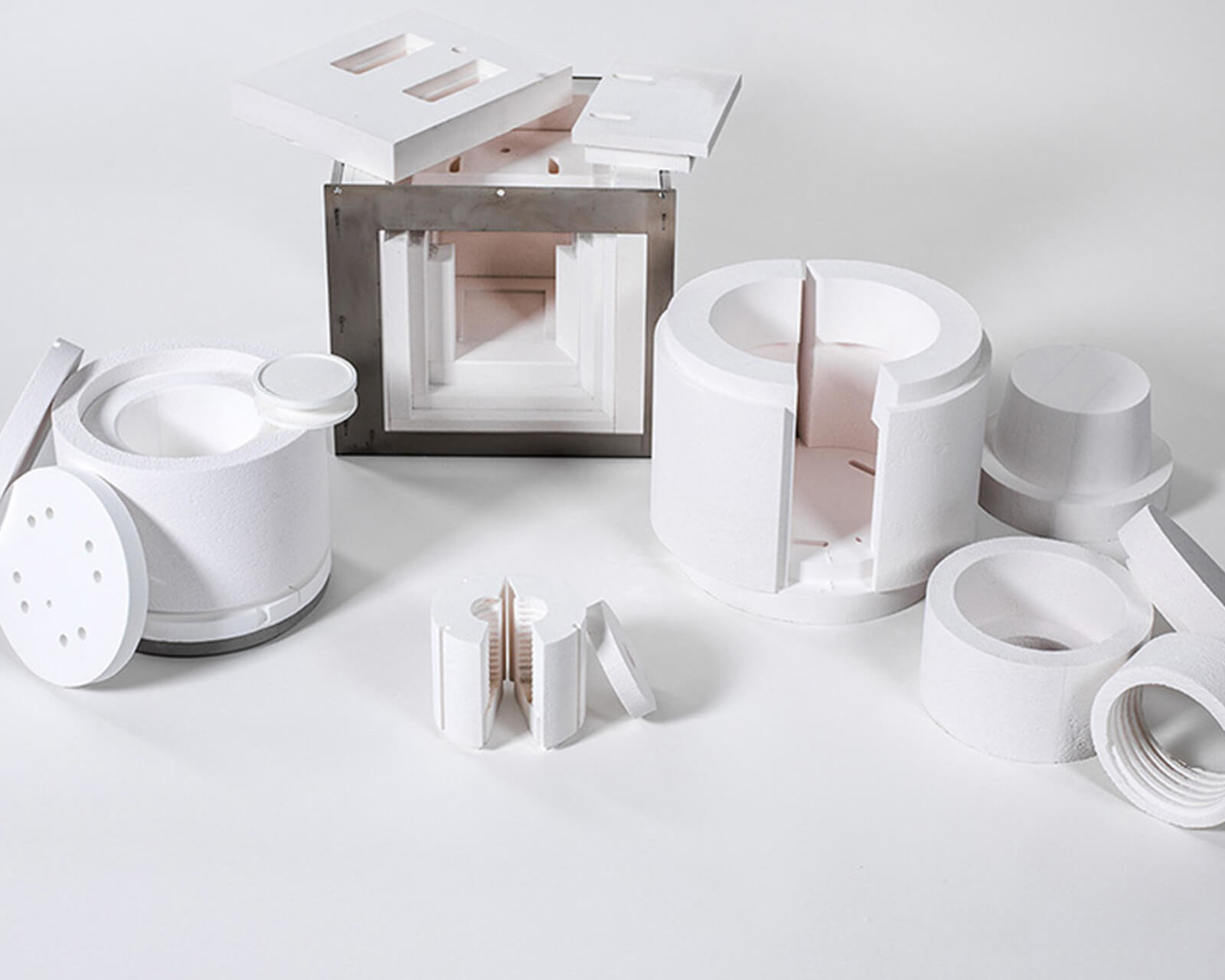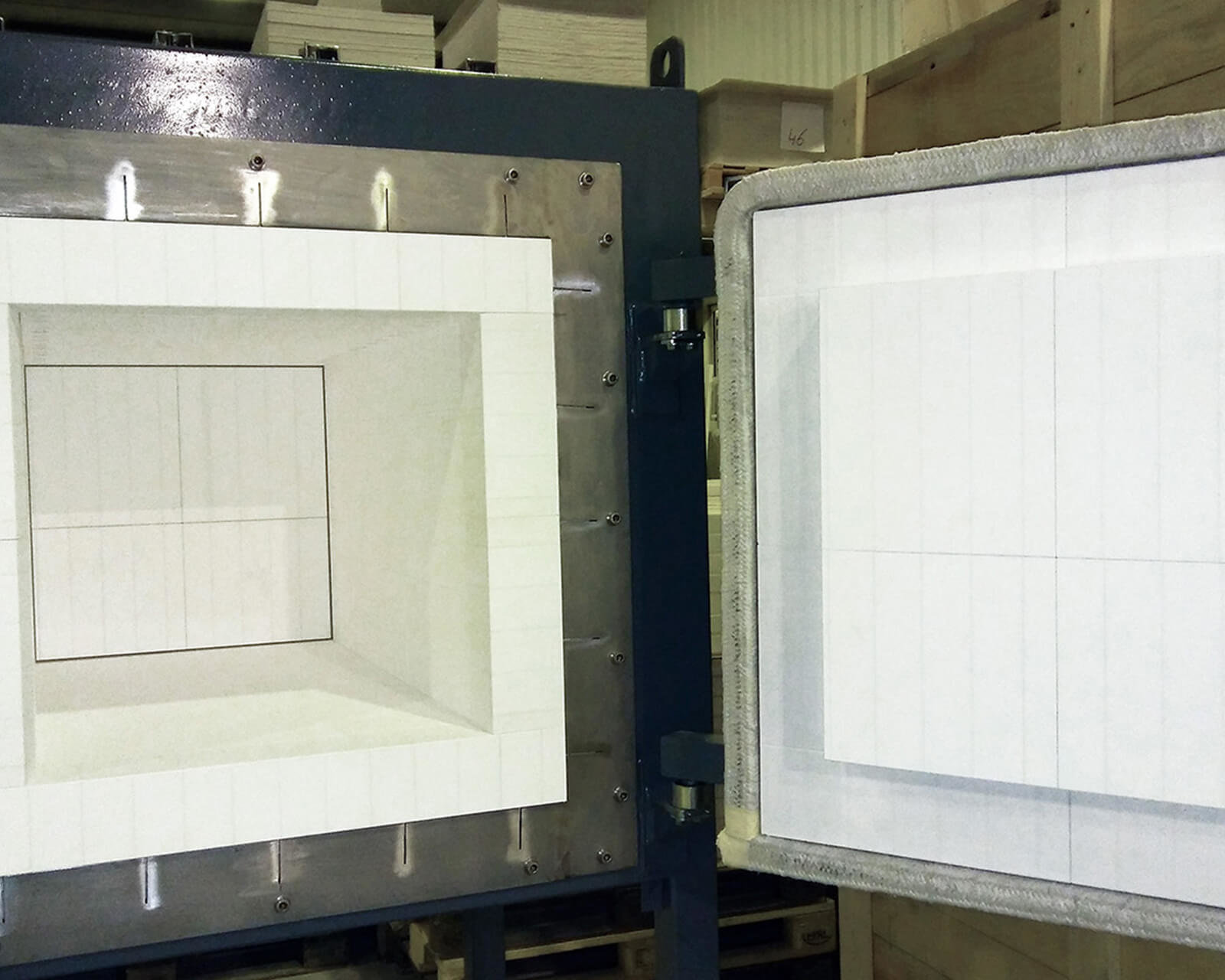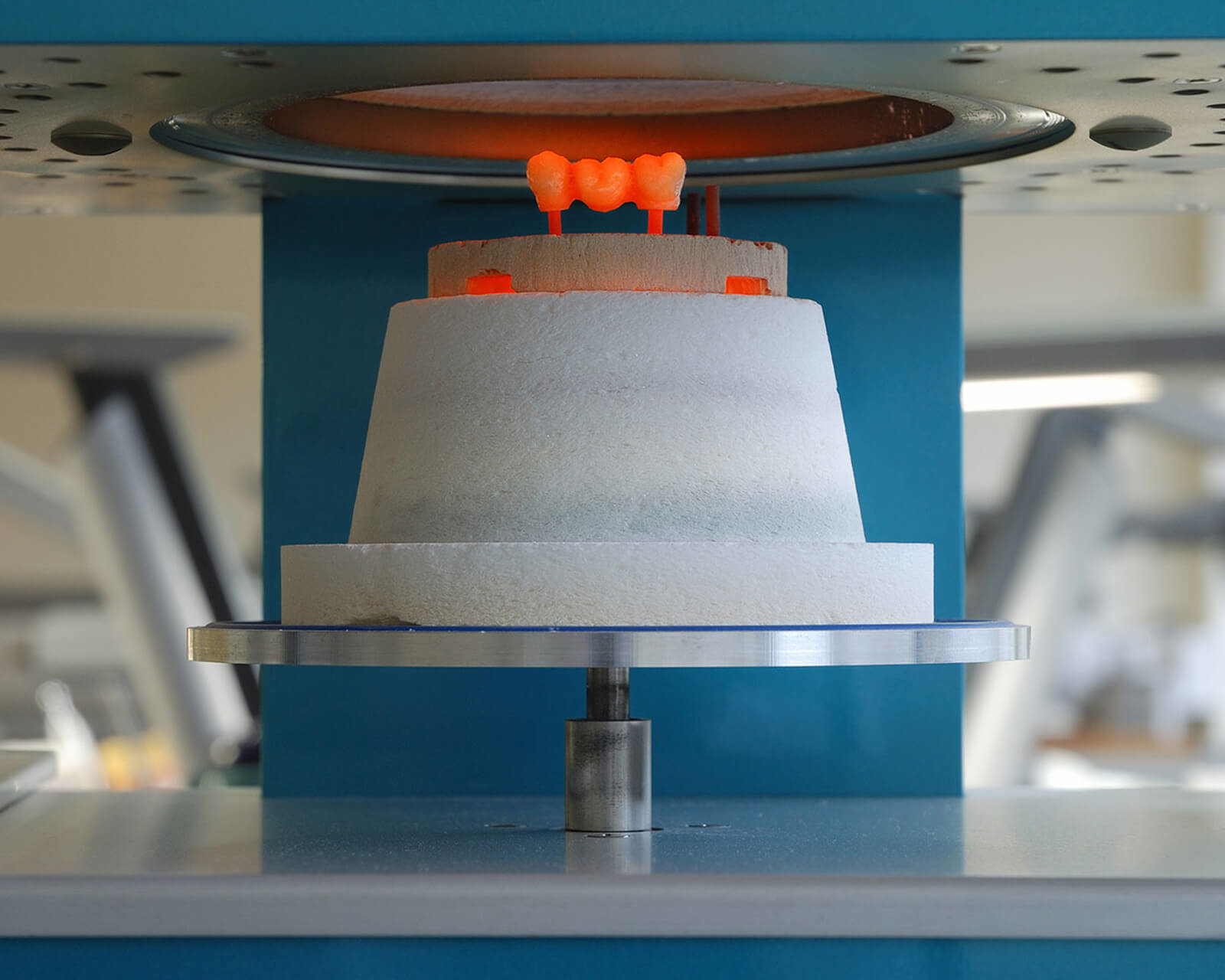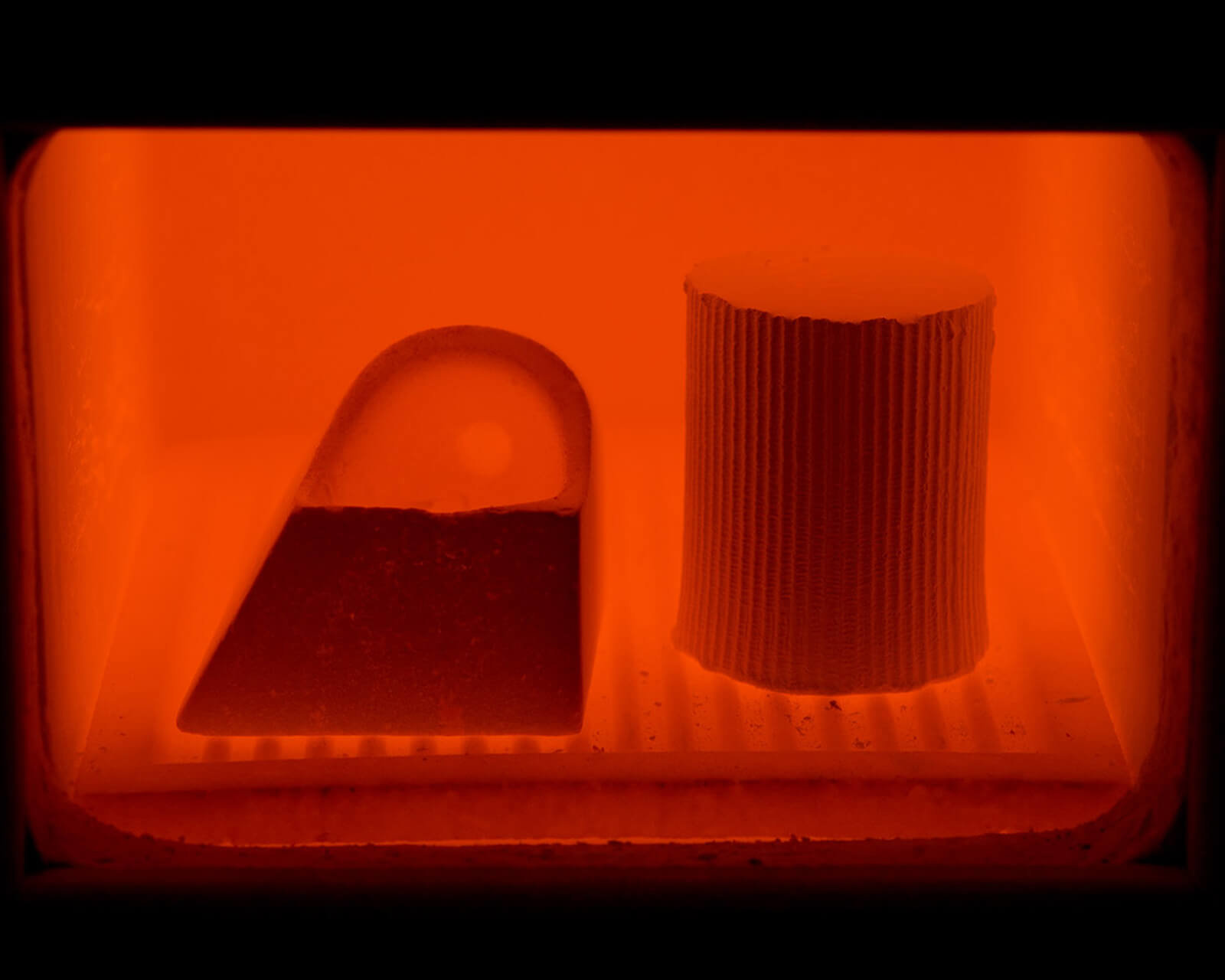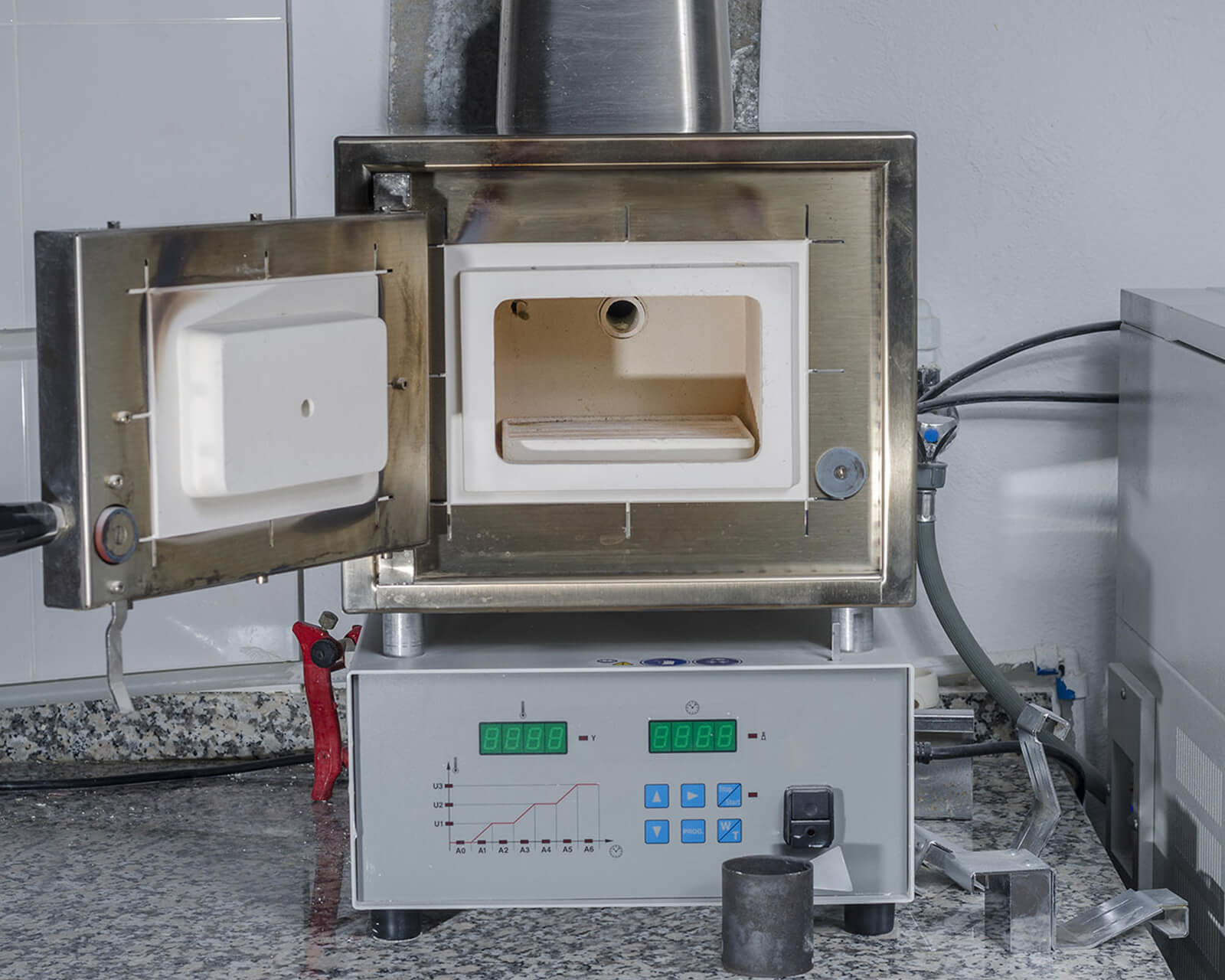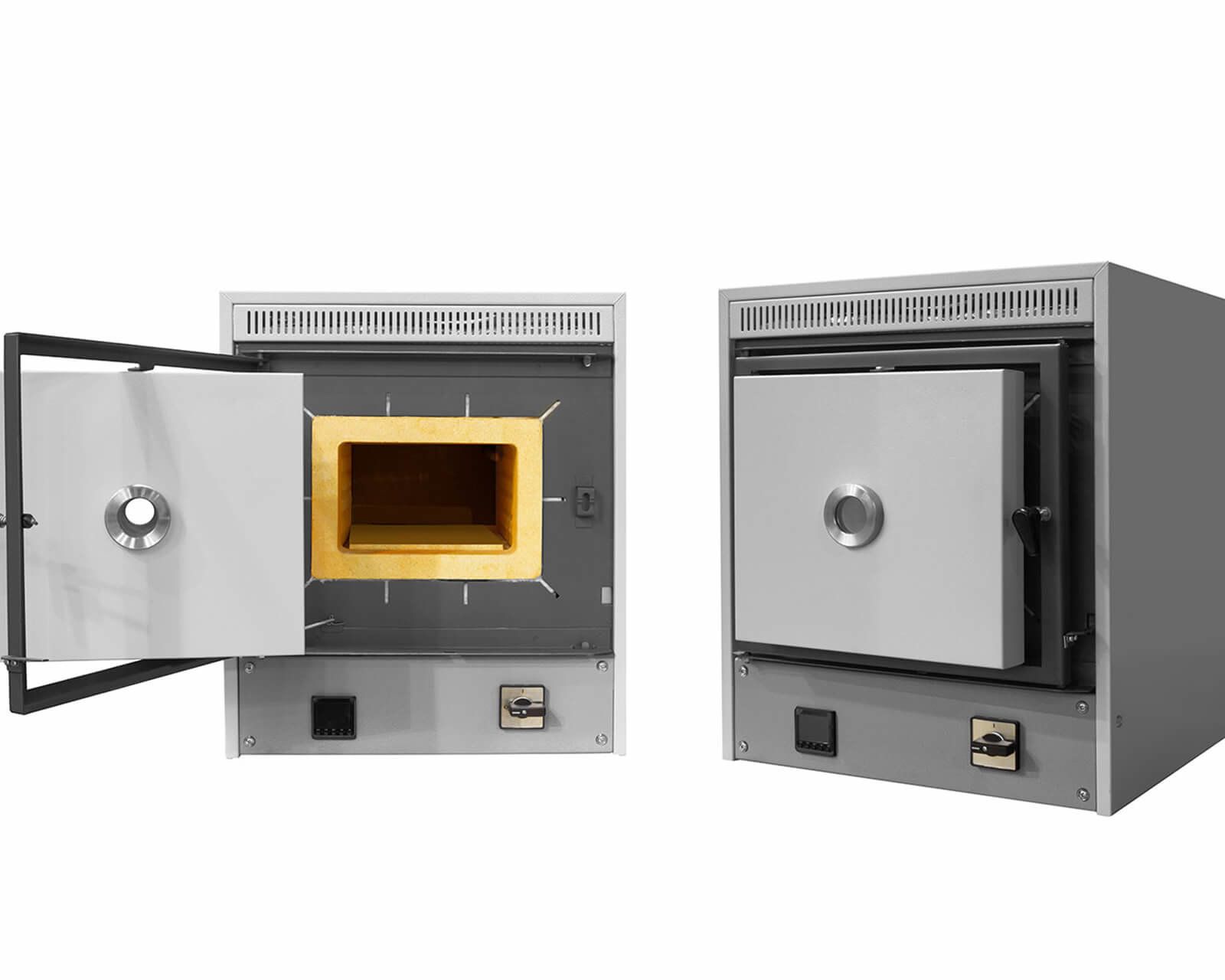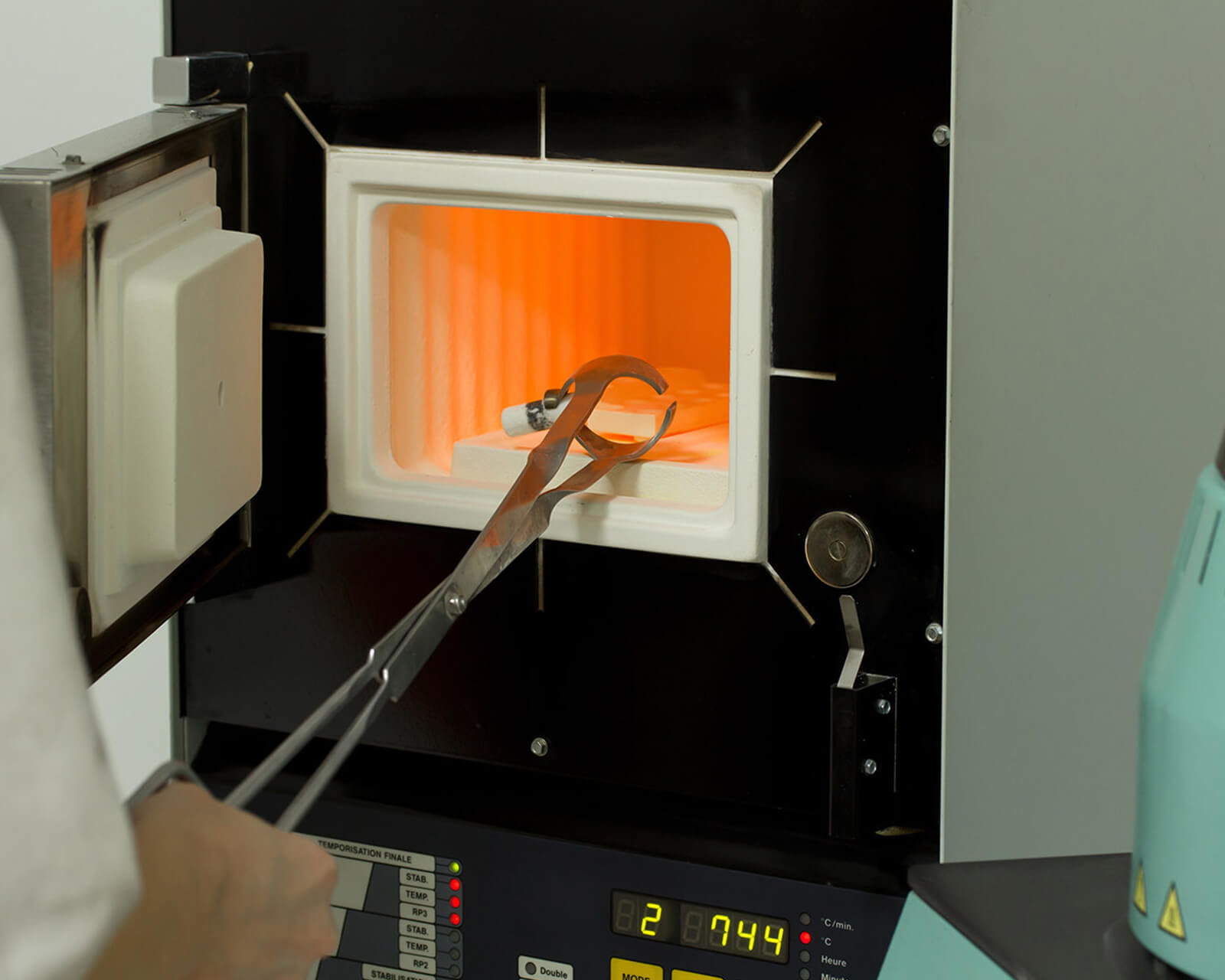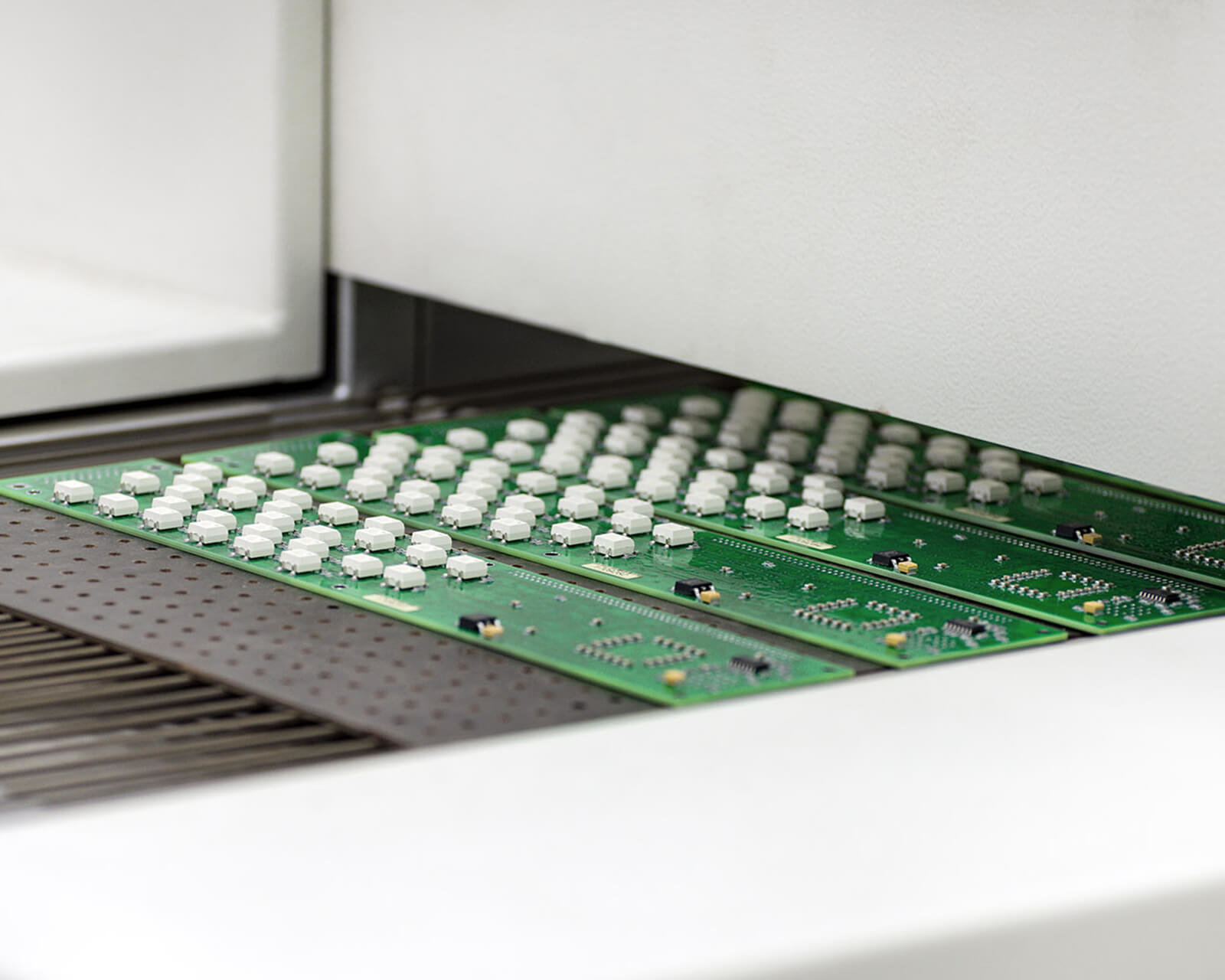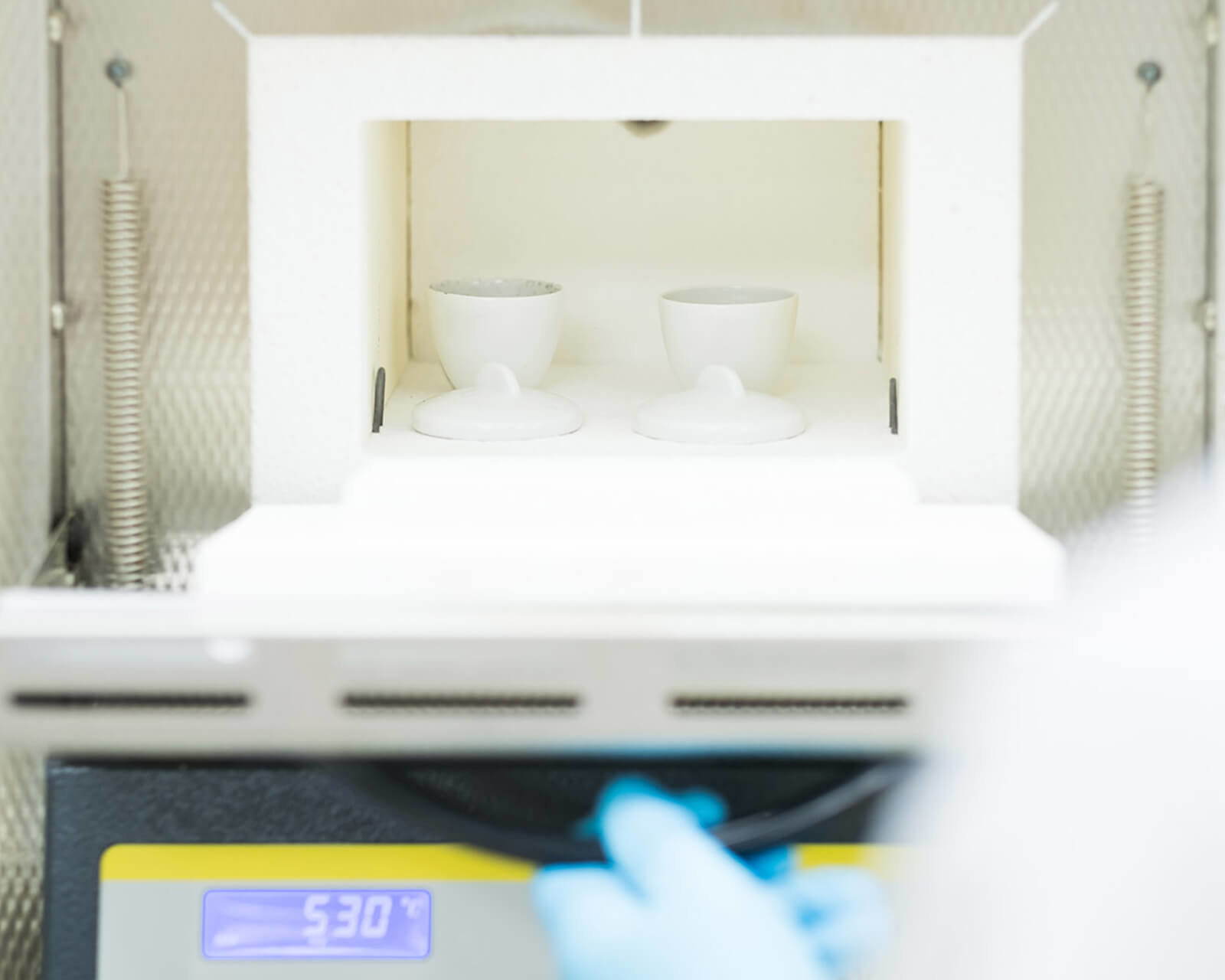 Refractory solutions for special furnace construction
CUSTOM-MADE | ECONOMIC | FLEXIBLE
Special furnaces are highly individual in terms of application and require precise and conscientious refractory lining in accordance with your geometrical, thermal and atmospheric requirements.
Your benefits:
• uncompromisingly adapted to your requirements
• individual shaping in highest quality
• applicable up to 1800 °C
REFRACTORY COMPETENCE FOR SPECIAL FURNACES
Feuerfestkompetenz für Spezialöfen
TOP QUALITY THANKS TO IN-HOUSE PRODUCTION
RATH produces top-quality refractory materials and components for thermal insulation in Europe and the USA. The RATH range comprises all refractory materials for insulation and heat storage in plants for industrial high-temperature processes.
Unshaped refractory products
Pre-cast blocks
Dense bricks
Lightweight refractory bricks
High-temperature insulation wool
Vacuum-formed shapes from high-temperature wool
VACUUM-FORMED SHAPES FOR SPECIAL FURNACE CONSTRUCTION UP TO 1800 °C
The high-temperature wools required for the production of vacuum-formed shapes are produced by RATH in-house in Germany (Mönchengladbach).
Vacuum-formed shapes are made from synthetically produced high-temperature wool, ALTRA – polycrystalline wool (PCW), ALSITRA – aluminum silicate wool (ASW) or CALSITRA – alkaline earth silicate wool (AES) in a special vacuum suction process and then brought into the required shape by mechanical processing such as CNC milling. This results in high-precision moldings with low tolerances that conform exactly to the customer's specifications in terms of geometry and quality.
ANY GEOMETRY AND REQUIREMENT IS FEASIBLE.
Refractory linings by RATH can be used to produce any types and shapes of furnaces, without restriction. The lining is either manufactured according to your specifications or designed by our engineering department based on the geometrical, thermal and atmospheric requirements.
Vacuum-formed shapes can be used in neutral and oxidizing as well as reducing furnace atmospheres. The raw materials used and the manufacturing process ensure very good thermal insulation properties and excellent thermal shock resistance.
Typical industries using RATH vacuum-formed shapes are:
Food industry
Chemical industry
Medical engineering
Dental technology
Analytical labs
Electronics industry
Manufacturing
YOU ALWAYS HAVE THE PROCESS TEMPERATURE UNDER CONTROL
Refractory linings by RATH are used in a wide variety of industries and applications. Low thermal conductivity and high thermal shock resistance are ideal for very short heating cycles.
The quality and design of vacuum-formed shapes depends on the operating conditions. RATH offers the right product for all applications up to 1800 °C.
Typical applications for RATH vacuum-formed shapes are:
Dental furnaces
Gas chromatography devices
Laboratory furnaces
Continuous furnaces
Preheating furnaces
Soldering furnaces
Sintering furnaces
Annealing furnaces
Induction furnaces
Melting and holding furnaces
The comprehensive RATH range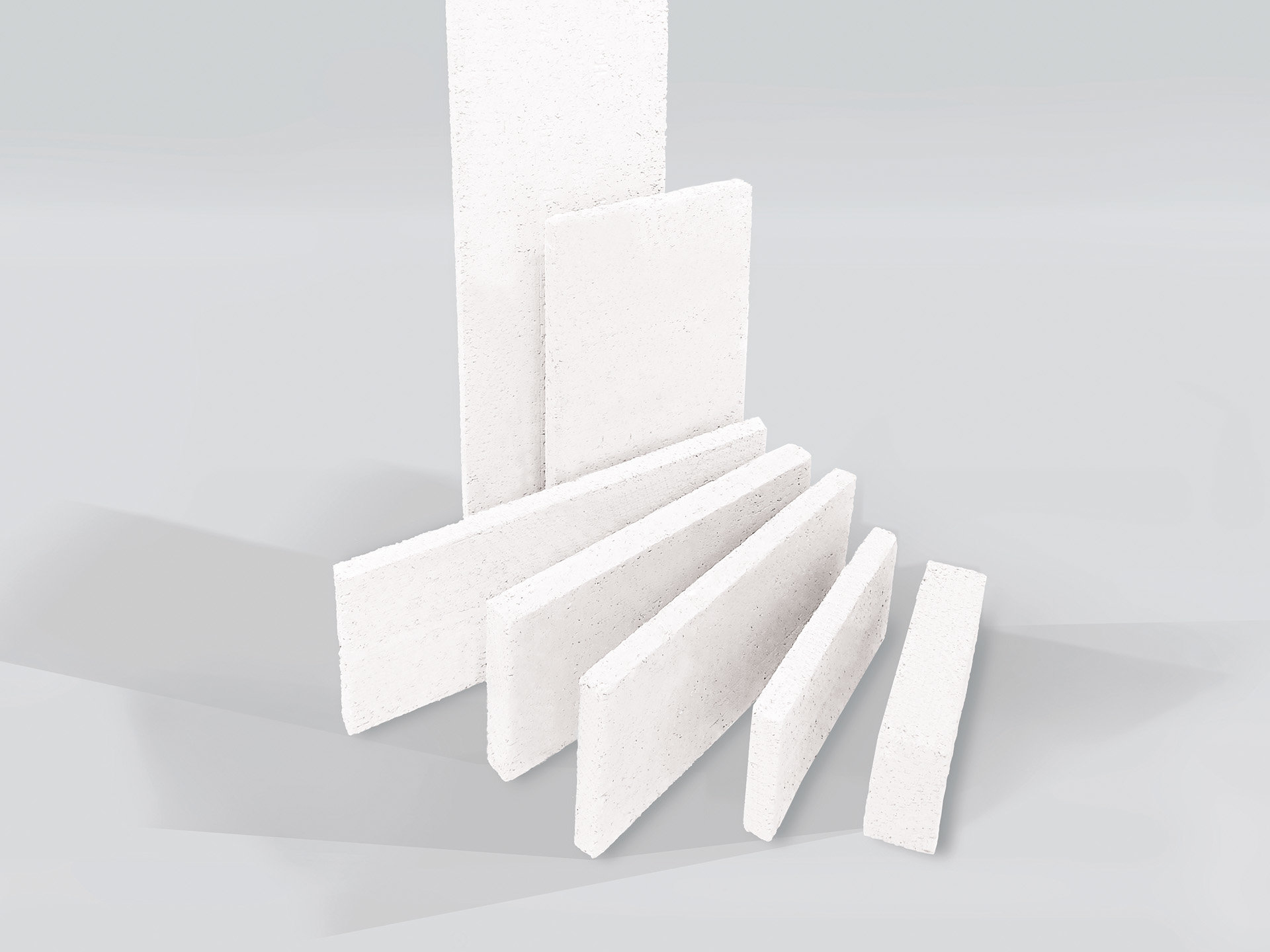 Panels
RATH VFT panels insulate electrically heated and gas-heated industrial and laboratory furnaces at application temperature of up to 1800°C.
Taking into account the operating conditions, products made from appropriate raw materials are used here.
EVAC® EVS up to 1000°C ‒ Kerform® KVS up to 1350°C ‒ Ultiform® UVS up to 1400°C ‒ Altraform® KVS up to 1800°C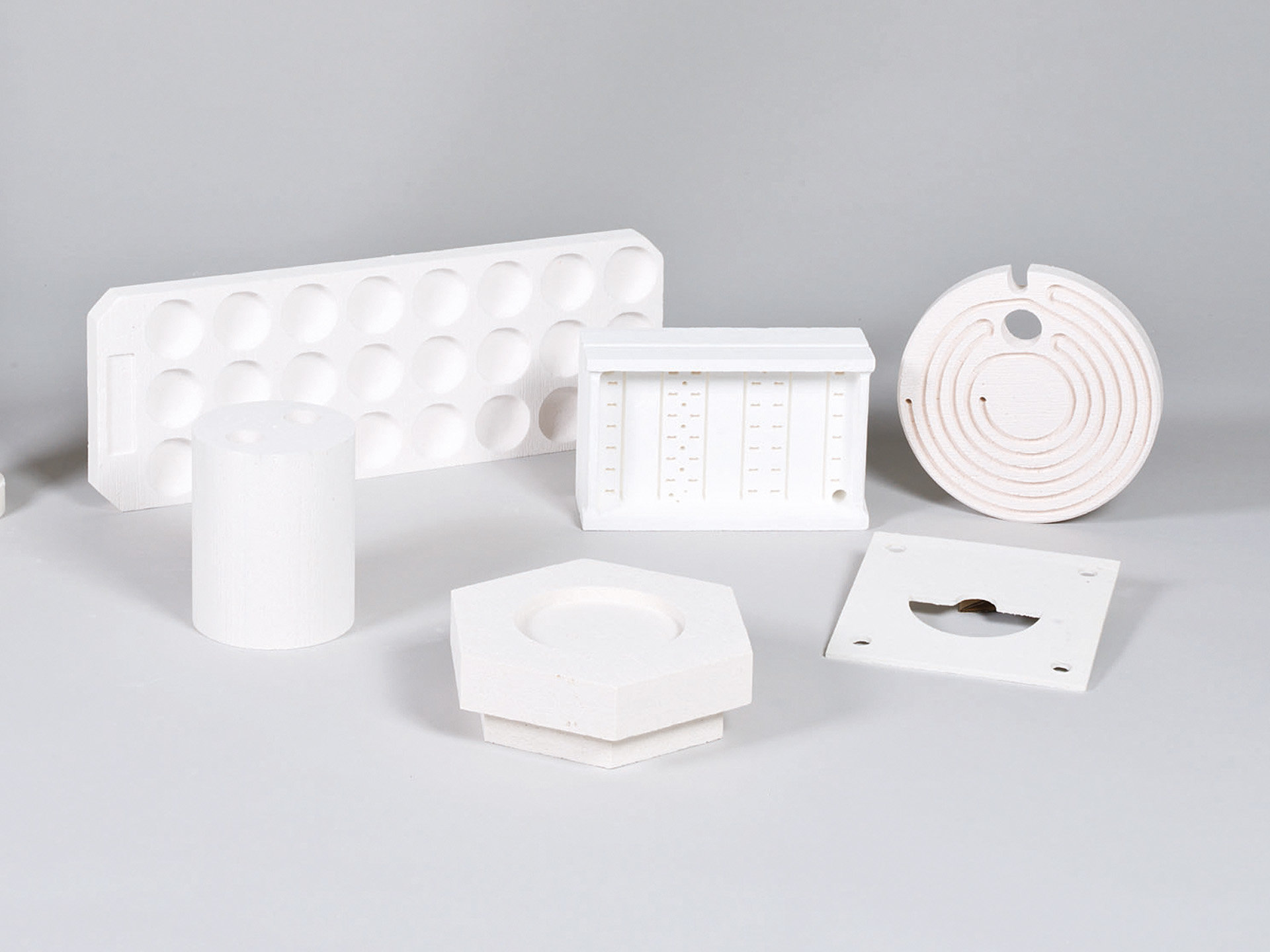 MOLDED PARTS
RATH manufactures vacuum-formed shapes for electrically operated and gas-operated high-temperature furnaces according to the customers' requirements. Due to the possibilities in our plants in Germany, Austria and the USA, we produce moldings in the required qualities and the most diverse geometries and designs, from the smallest to large series.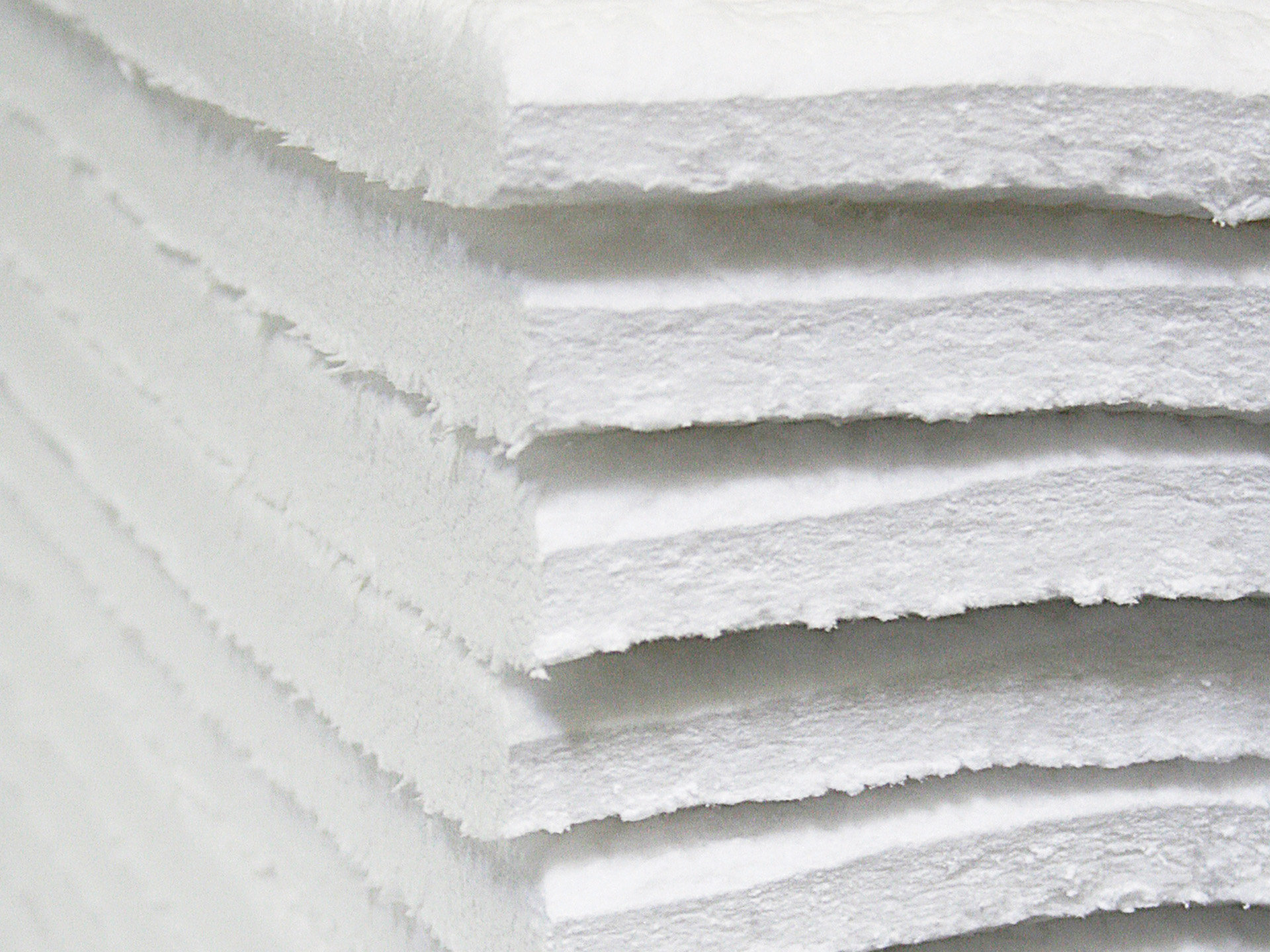 MATS / MODULES
Mats made of high-temperature wool – CALSITRA® MAT, ALSITRA® MAT and ALTRA® MAT – are a flexible alternative to moldings made of high-temperature wool. They are free of organic components. Their strength is due to a needling process. The mats are available in various thicknesses and gross densities.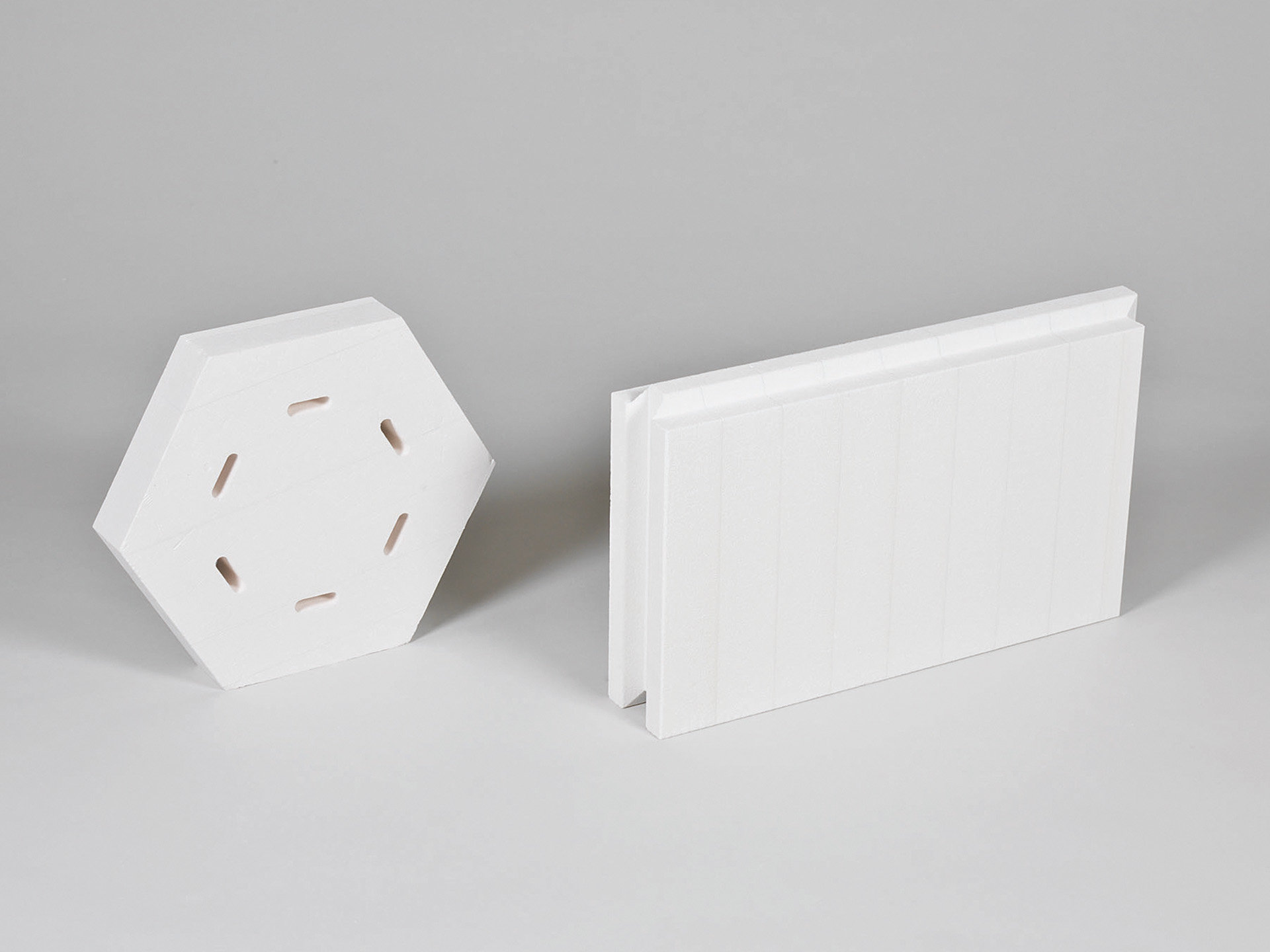 ACS® – THE ALTRA COMPOSITE SYSTEM
ACS® is a specifically developed lining system for the insulation of laboratory and industrial furnaces up to 1800 °C. It consists of freely movable ceiling segments plus tongue and groove elements for the lateral walls. Prefabricated system elements enable quick lining of high temperature furnaces.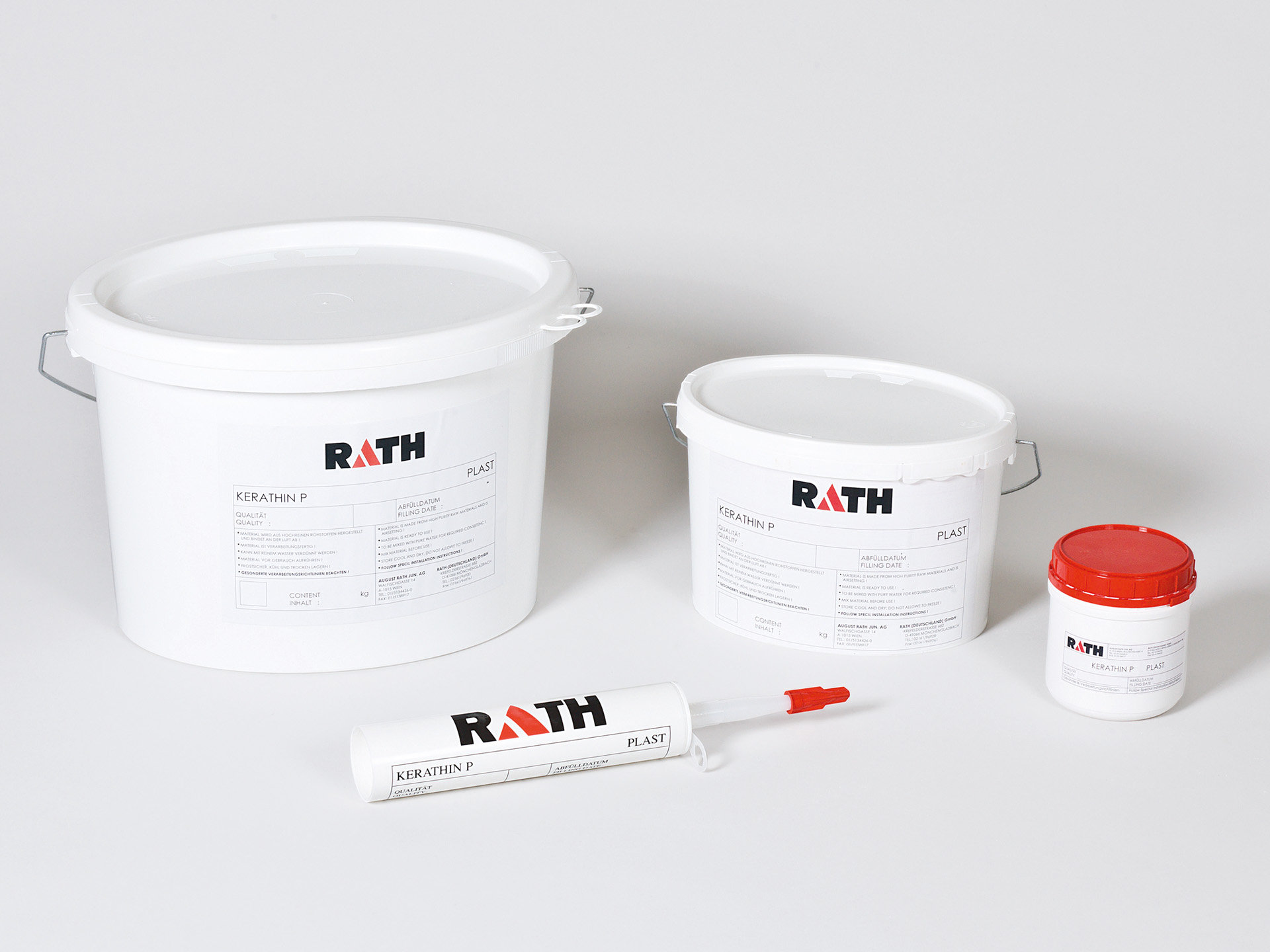 ADHESIVE
KERATHIN is the high-temperature adhesive for vacuum-formed shapes and ceramic elements up to 1800 °C. The kneadable ceramic one-component adhesive ensures easy processing and durable adhesive strength.
Special Furnaces
Special Furnaces