Precise implementation
Installation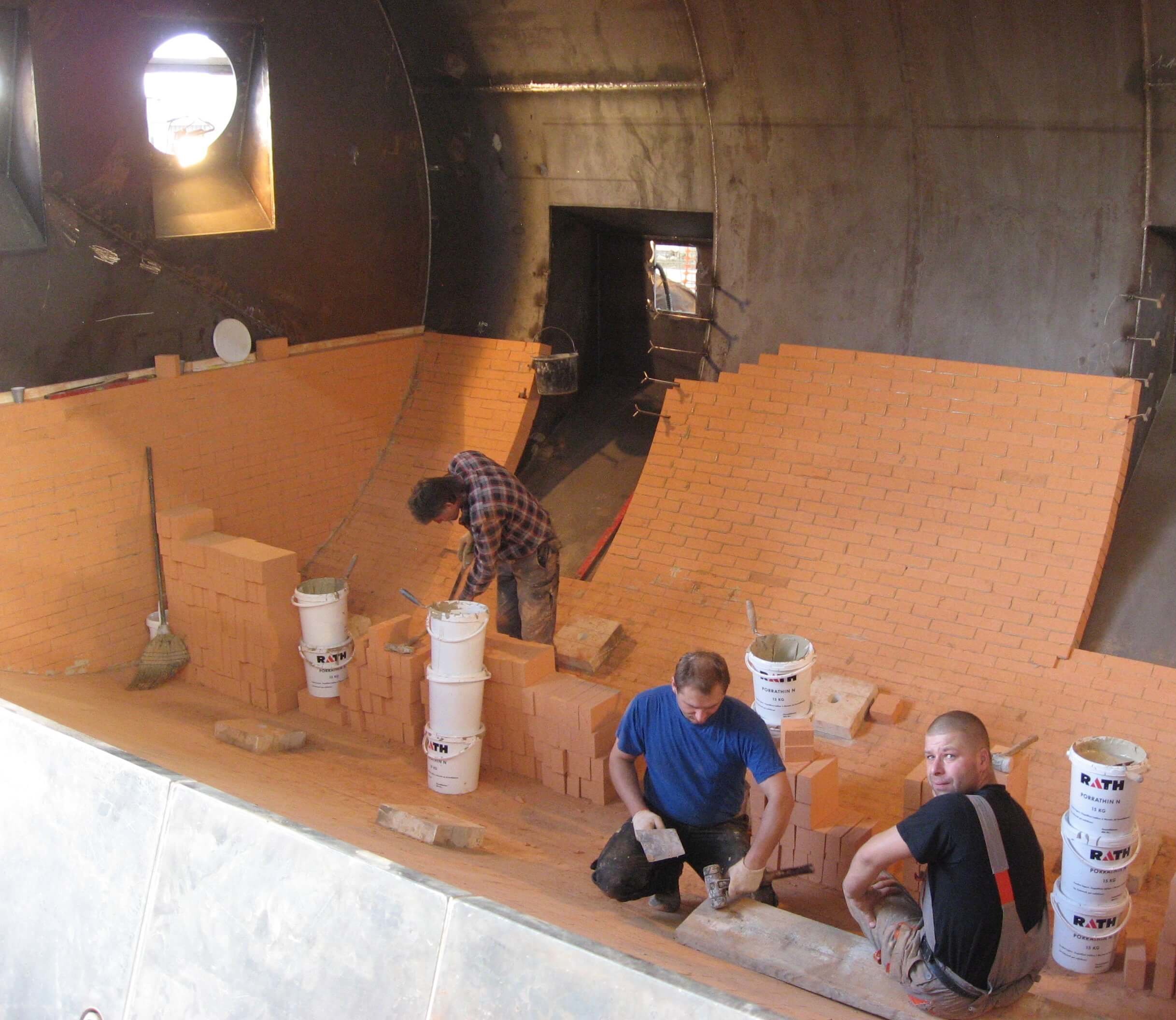 Upon request, experienced RATH installation teams will implement the professional installation of your systems.
Please send us to carry out the implementation so that you can count on exact planning, meeting of deadlines, innovative installation techniques, and adherence to high safety standards.
In the provision of our services, we never forget the human factor and we stand by your side as a partner that guarantees the highest quality and durability of the proven RATH furnace linings. Our experts are trained in all types of services and products, including dense bricks, refractory bricks, concretes, modules and insulation materials. This is the basis for the optimal implementation of the design drawings at your construction site. Wherever our customers are based around the world or wherever your system is being built, we are there to help.