FOR THE STEEL INDUSTRY
REFRACTORY SOLUTIONS
RATH is your premium partner for refractory solutions for the heat treatment of steel. We offer the highest performance to meet your most demanding requirements.
With RATH you can count on:
A comprehensive range of premium refractories
Engineering, production, on-site supervision
Solutions to reduce your carbon footprint and to save energy
No compromise on quality, here we remain as tough as steel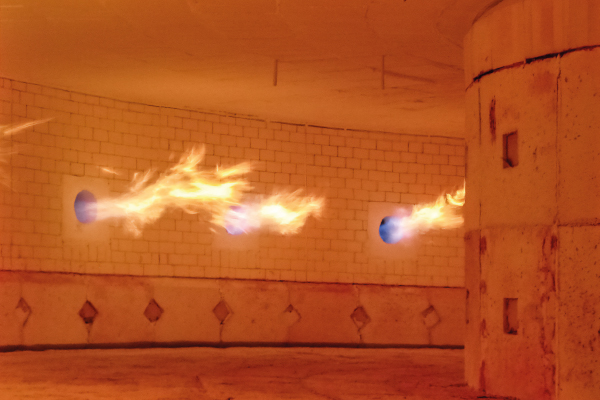 THINK HIGHER –
Refractory competence from one source
ENGINEERING
Heat transfer is the heart of every lining design. It determines the optimum wall construction. Using our extensive knowledge of thermal and corrosive loads along with state-of-the-art heat transfer proprietary software systems we develop our design.
Upon request we will also determine the best solution, considering material selection, energy and environmental requirements to provide the customer with the knowledge to make the best decision. Based on these criteria we will design the optimal wall construction and provide a standardized construction drawing.
MATERIAL DELIVERY
RATH materials are made to order for customers and delivered directly to the construction site by experienced shipping companies per agreed terms. No matter where in the world, our logistics experts ensure reliable and punctual delivery.
INSTALLATION / SUPERVISION
RATH provides the installation supervision for the refractory lining to ensure that it is carried out according to RATH's strict quality requirements.
INSTALLATION
We can provide installation with our own staff at your construction site or with first-class and reliable installation companies as subcontractors. RATH is pleased to handle the coordination.
We will take care of the details for you!
We realize the importance of high-quality workmanship to ensure effective and quality installation.
MAINTENANCE AND REPAIR
We monitor the performance of your refractory lining and provide the necessary maintenance recommendations to ensure safe operation. We also offer ongoing predictive maintenance and repair.