New test facilities and another production line at RATH's Competence Center for Hot Gas Filtration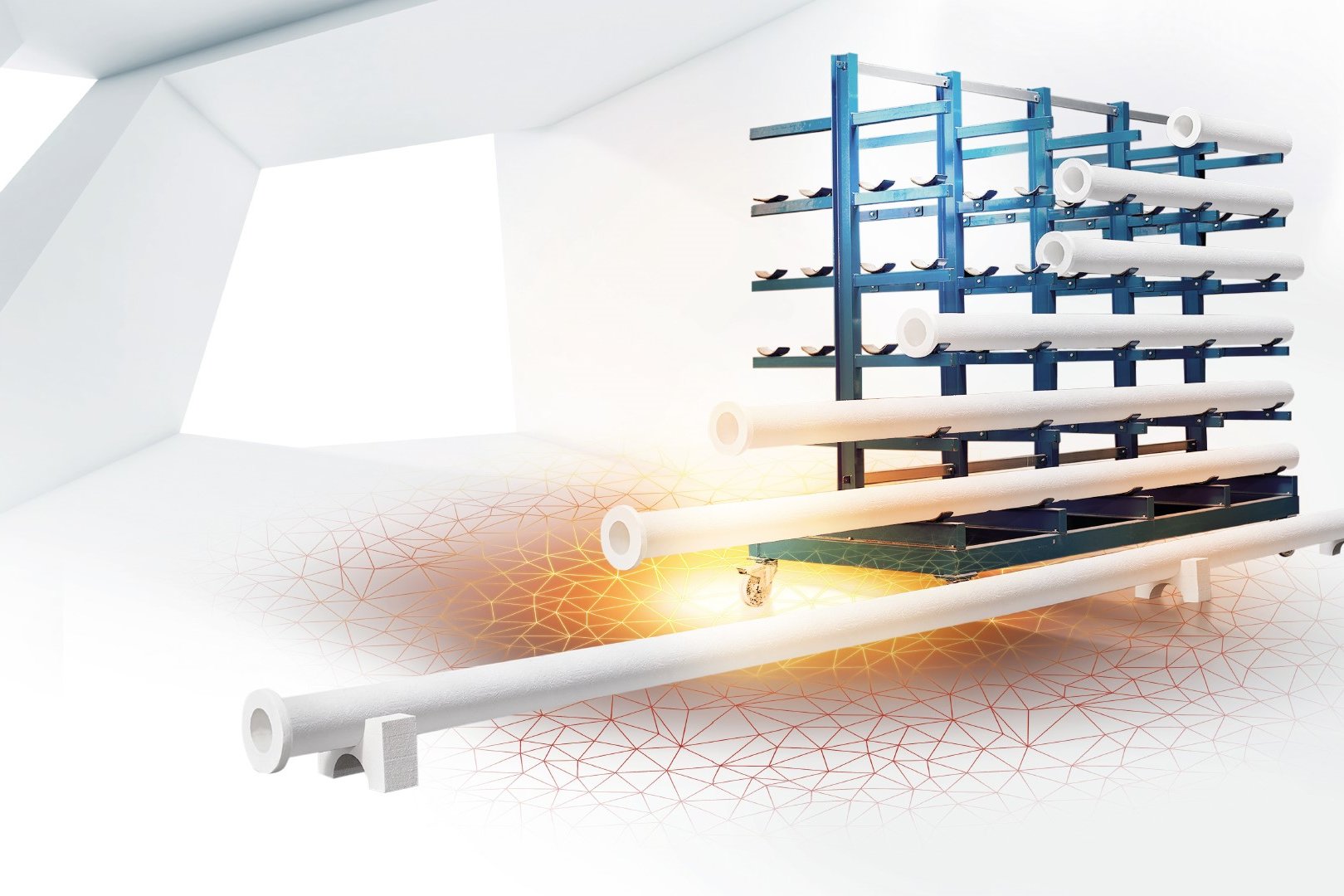 RATH's Competence Center for Hot Gas Filtration in Meißen, Germany, stands for state-of-the-art technology. The technical center was recently equipped with further advanced test facilities. In addition, a second production line has been installed, enabling production capacities to be almost doubled. In future, it will be possible to produce up to 80,000 innovative ceramic hot gas filter elements annually at the Meißen research and production site.
A company with more than 130 years of experience in the field of refractory technology is also predestined for hot gas filtration. So it's only logical that the internationally renowned refractory manufacturer RATH also specializes in this field. For many years, RATH has been developing innovative ceramic hot gas filter elements, which make it possible to filter particle-laden industrial flue gases at temperatures up to 1000° C and to reduce emissions of nitrogen oxides.
Since 2016, all resources, capabilities and know-how in hot gas filtration have been brought together in Meißen and this new RATH research and production site is home to cutting-edge facilities for the manufacture of RATH's FILTRATH® hot gas filter cartridges and FILTRATH®CAT catalytic filter elements. The latter were developed for pollutant emission control: These rigid yet highly porous and catalytically coated ceramic filter elements are used for multiple pollutant control of (fine) dust, acid gases, dioxins and nitrogen oxides in hot gas flows (at temperatures of 250°-420°C) and can easily replace conventional textile filters.
Bundling specialist expertise, utilizing synergies
With around 35 employees, the Hot Gas Filtration Competence Center is responsible for all research and development, including the laboratory and technical center, as well as for quality assurance. Additionally, the technical department, which deals mainly with the design of filter systems and the entire process technology, is also located in Meißen.
"Where R&D is concerned, there are strong synergy effects between the site in Meißen and other production sites that produce and develop high-temperature insulation wool and vacuum-formed parts," says Manfred Salinger, Director Advanced Ceramic Filtration Solutions. In recent years, RATH's Meißen site has developed into an important hub for hot gas filtration: "It's at our competence center that the entire filtration expertise is bundled and the further development of filter elements is initiated. RATH specialists from a wide variety of fields around the world draw on the knowledge that's accumulated here," he adds.
The goal: to remain technology leader
Now the Meißen research and production site is more competitive than ever. Last year, the technical center was equipped with test facilities that have enabled RATH to conduct complex investigations and tests at high temperatures. "It's about testing filter elements for new applications, and simulating important functional parameters," explains Manfred Salinger. RATH Filtration also has ambitious plans when it comes to production volume. Previously, around 50,000 filter elements were produced annually. With the recently completed production line, capacity has been increased to around 80,000 units. Additionally, thanks to the new production line, delivery times will be significantly shortened. As Manfred Salinger summarizes, these current developments aim to make RATH "the most innovative company in this market."
In Meißen, great emphasis continues to be placed on customer consulting, says Manfred Salinger, "because for many prospective customers, there's a need for clarification about operating parameters and the process optimization possibilities which hot gas filtration opens up for them. From time to time, filtration tests are also required to determine the appropriate parameters."

You can find more information at
www.rath-group.com/en/filtration