Refractories manufacturer RATH relies on photovoltaics for improved energy efficiency at the Lower Austrian production site Krummnußbaum
20% of daily electricity requirements covered by solar energy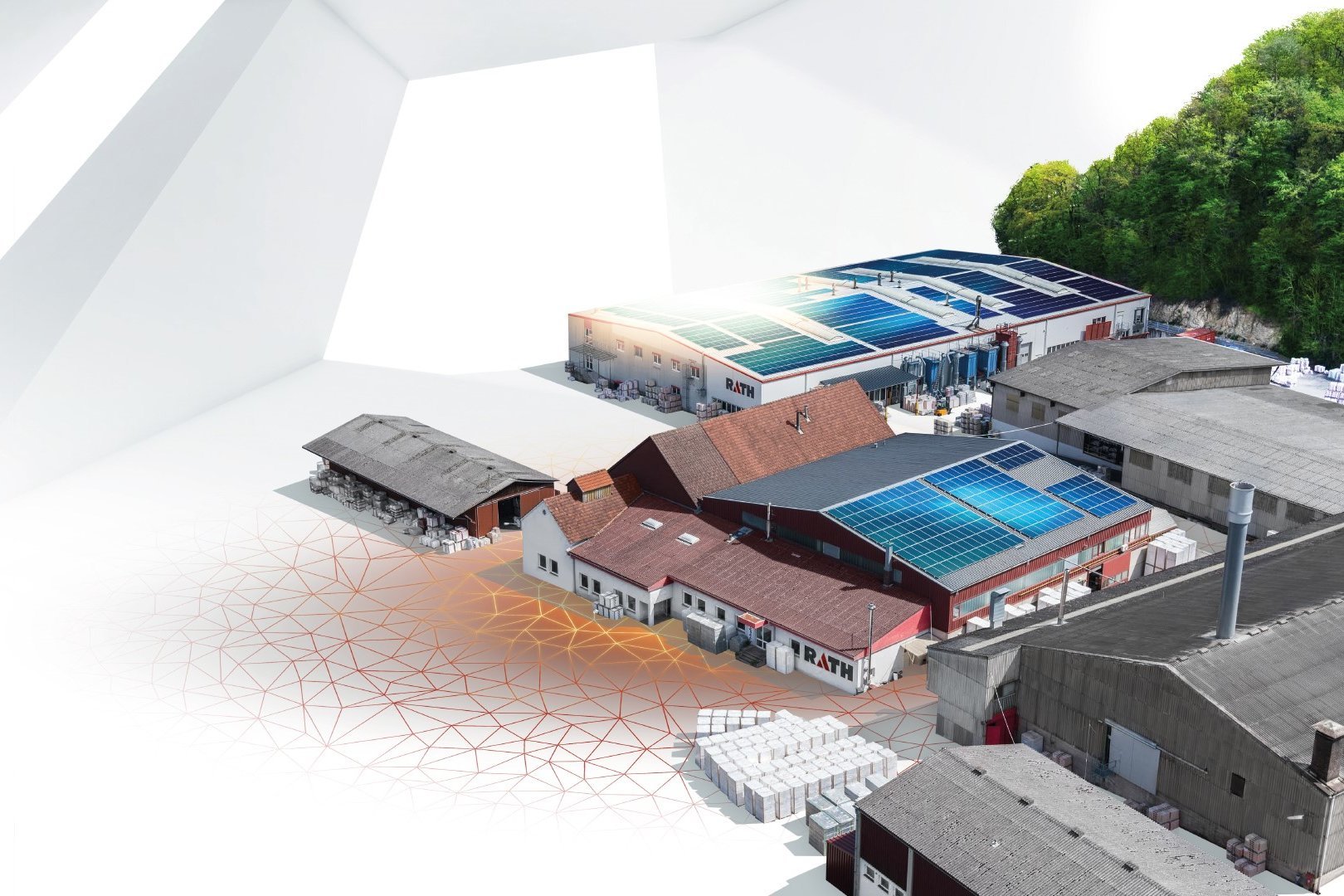 Improving energy efficiency, reducing CO₂ emissions: International refractories manufacturer RATH has launched its own photovoltaic system at the Krummnußbaum site in Lower Austria. 20% of its daily electricity demand is currently supplied by solar energy.
The efficient, resource-saving use of materials and a sustainable approach to the environment in the manufacture of its products are high on the agenda of the specialist in refractory technology. Because the energy consumption of the internationally active RATH Group, which has seven production sites in Europe and the USA, is a key factor when it comes to saving resources, particular attention is being paid to improving the energy efficiency of the plants. This also applies to RATH's Krummnußbaum site in Lower Austria, where a photovoltaic system was constructed on the roofs of the factory buildings and put into operation in 2020. "This 696 kWp photovoltaic system generates around 700 MWh per year, which currently enables us to supply around 20% of our daily electricity requirements with solar energy," says Heinz Wallner, General Manager of Aug. RATH jun. GmbH and head of the Krummnußbaum production facility. "It also reduces our CO₂ emissions by around 350 tons per year." Since the system has been commissioned, around 99% of the electricity produced annually by the self-consumption plant has been consumed directly at the Krummnußbaum plant.
"By means of an intelligent control unit from Ökovolt, power, supply, self-consumption as well as feed-in and total consumption are measured in real time. Surplus energy is fed into the grid," Heinz Wallner sums up. As part of the project, the plant has also been equipped with two charging stations for EVs and a charging station for e-bikes.
The photovoltaic system was co-financed by the province of Lower Austria with funds from the European Regional Development Fund (ERDF).