Press release
November 2023
RATH expert lecture on hot gas filtration in the glass industry at the GMIC Glass Trend Symposium 2023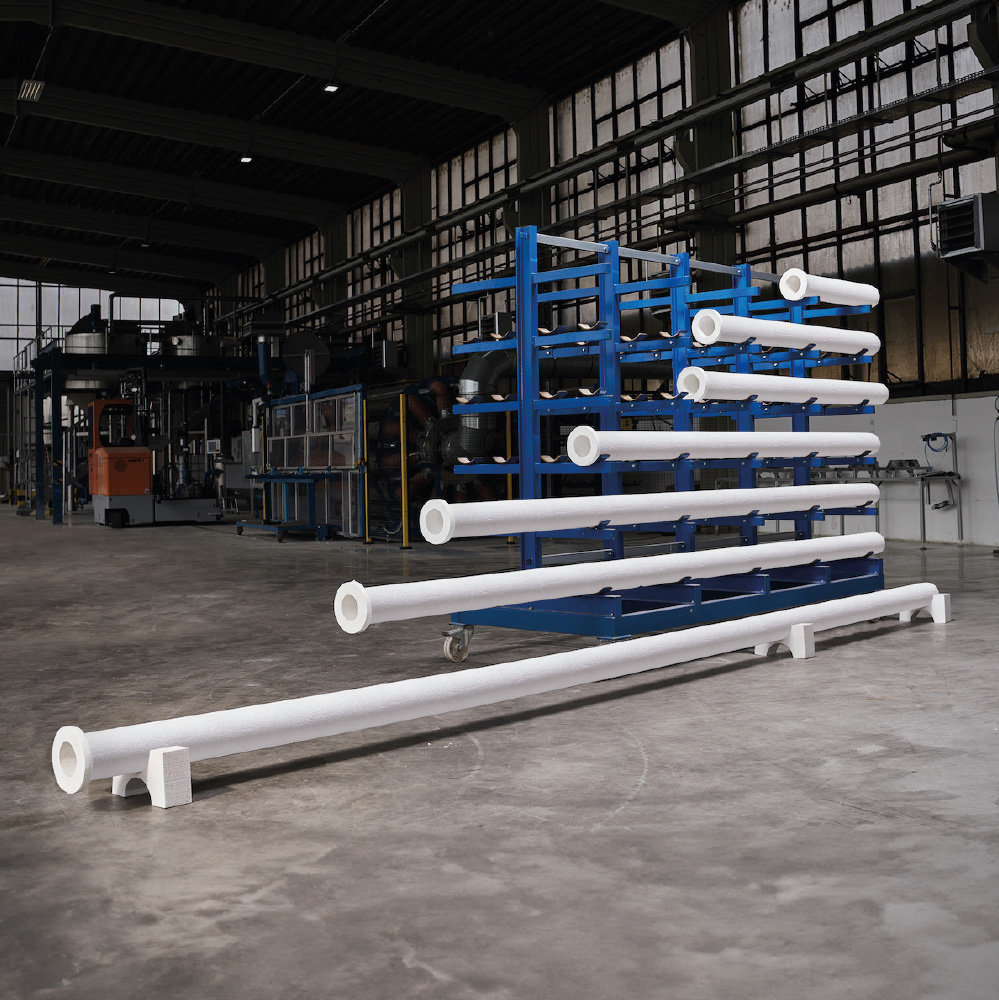 Vienna, November 6, 2023
The theme of the GMIC Glass Trend Symposium on November 9, which will immediately follow the Conference on Glass Problems (November 6-8, where RATH will be represented with a booth), is "The Future of Glass Manufacturing". Like so many other industries, the glass industry faces major challenges in reducing its carbon footprint. At this symposium, glass manufacturers, refractory and equipment suppliers, raw material and energy suppliers, design engineers, process engineers and many more will share their experiences and discuss how this can be achieved.
RATH expert lecture: Holistic approach to emission control and heat recovery
High-temperature filters are key components for emission control and heat recovery solutions and for reducing the carbon footprint of glass melting. In his lecture, Manfred Salinger, Head of Advanced Ceramic Filtration Solutions RATH Group, will share his experience on this topic and current developments related to it.

In many thermal process facilities, the clean-up stage cools the exhaust gases to low temperatures that are insufficient for re-use. Cleaning of exhaust gases at elevated temperatures of up to 1400 °F (750 °C) allows the gas to be re-used in thermal processes or for power generation.
In order to reduce the footprint of the emission control equipment, hot gas filters can now be equipped with ceramic filter elements up to 20 feet (6 meters) long. The new generation of longer filter elements lowers capital investment costs while maintaining the important functions of particulate removal and selective catalytic reduction of nitrogen oxides.
In his presentation, hot gas filtration expert Manfred Salinger will compare the improved emission control system with the conventional solution, introduce the range of available filter element lengths and review the lessons learned and the keys to reliable operation and longer service life of the filter elements. Manfred Salinger will give his lecture in Session 1 (Furnace and Refractory Design) from 9:45 to 10:15 am.

Manfred Salinger: A proven expert in hot gas filtration
Manfred Salinger is a graduated chemist and has 40 years of experience in hot gas filtration. He has dedicated his entire professional life to ceramic materials suitable for emission control at temperatures up to 1400 °F (750 °C) and is involved in many catalytic and non-catalytic filtration projects worldwide. Manfred Salinger helps companies optimize emission control processes and/or develop strategies for heat recovery in industrial thermal processing equipment.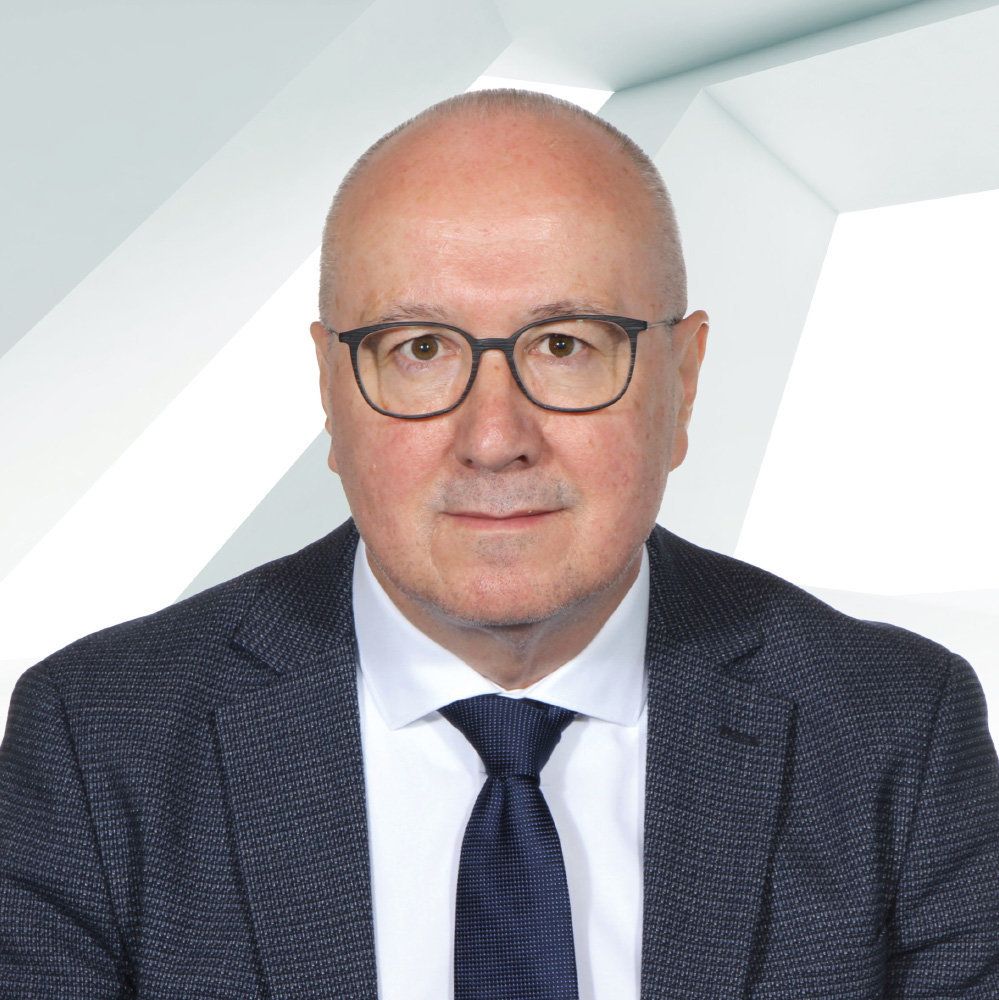 RATH Competence Center for Hot Gas Filtration: Bundling specialist expertise
A company with more than 130 years of experience in the field of refractory technology is also predestined for hot gas filtration. So it's only logical that the internationally renowned refractory manufacturer RATH also specializes in this field. For many years, RATH has been developing innovative ceramic hot gas filter elements, which make it possible to filter particle-laden industrial flue gases at temperatures up to 1830 °F (1000 °C) and to reduce emissions of nitrogen oxides.
Since 2016, all resources, capabilities and know-how in hot gas filtration have been pooled in the Meißen facility (Germany). This RATH research and production site is home to cutting-edge facilities for the manufacture of RATH's FILTRATH® hot gas filter cartridges and FILTRATH®CAT catalytic filter elements. The latter were developed for pollutant emission control: These rigid yet highly porous and catalytically coated ceramic filter elements are used for multiple pollutant control of (fine) dust, acid gases, dioxins and nitrogen oxides in hot gas flows at temperatures of 480-842 °F (250-450 °C) and can easily replace conventional textile filters.
Doubling of the production capacity for hot gas filter elements in Meißen
2023 RATH has doubled its production capacity for both catalytic and non-catalytic hot gas filter elements at its Meißen production facility. As the only remaining European manufacturer of filter elements, RATH can produce up to 40.000 filter elements per year depending on requested dimensions and quality. The new production line is running at the highest efficiency level.
www.rath-group.com/en/filtration
www.rath-group.com/glass

About RATH
RATH specializes in refractory technology with a broad product range of refractory materials for application temperatures of up to 1800 °C. RATH AG, headquartered in Vienna, has established itself internationally as a renowned supplier of refractory solutions, with around 600 employees and sales representatives in several countries worldwide.
The RATH Group manufactures a wide range of innovative, high-quality refractory products at a total of seven production sites in Europe (Austria, Hungary, Germany) and the USA. The company produces dense bricks, unshaped products, lightweight refractory bricks, pre-cast blocks as well as high-temperature insulation wool and vacuum-formed parts.
Whether it's in the aluminum, glass, ceramic or steel industries, RATH's specialists have extensive expertise for these and many other sectors, and understand their specific requirements and processes. For many years, RATH has also been developing innovative hot gas filter elements that enable industrial companies to efficiently filter exhaust gases and pollutants.
In addition to supplying standard materials, RATH provides support in the form of complete solutions and a comprehensive range of services – from planning, assembly and site supervision to maintenance and repair.
When it comes to the manufacture of its products, RATH attaches great importance to the efficient and resource-saving use of materials as well as to a sustainable approach to the environment. In addition, the company intensively supports its customers to become more sustainable with energy-saving refractory solutions as well as innovative hot gas filter elements for filtering particle-laden industrial flue gases.
www.rath-group.com
Contact:
Anja Rauter
Global Manager Marketing Communications
T +43 1 513 44 27 - 21 76
E anja.rauter@rath-group.com
Thomas Binder-Krieglstein
Head of Group Marketing
T +43 1 513 44 27 - 21 74
E thomas.binder-krieglstein@rath-group.com